Renovating Philadelphia Rowhouses: What You Need to Know
When you own a rowhouse, renovating it in Philadelphia has some nuances. From permitting to Philadelphia's sometimes strict regulations, this city presents unique opportunities and challenges for homeowners looking to breathe new life into their spaces. We've compiled this guide to help you navigate the renovation process. Are you ready to transform your vision into reality?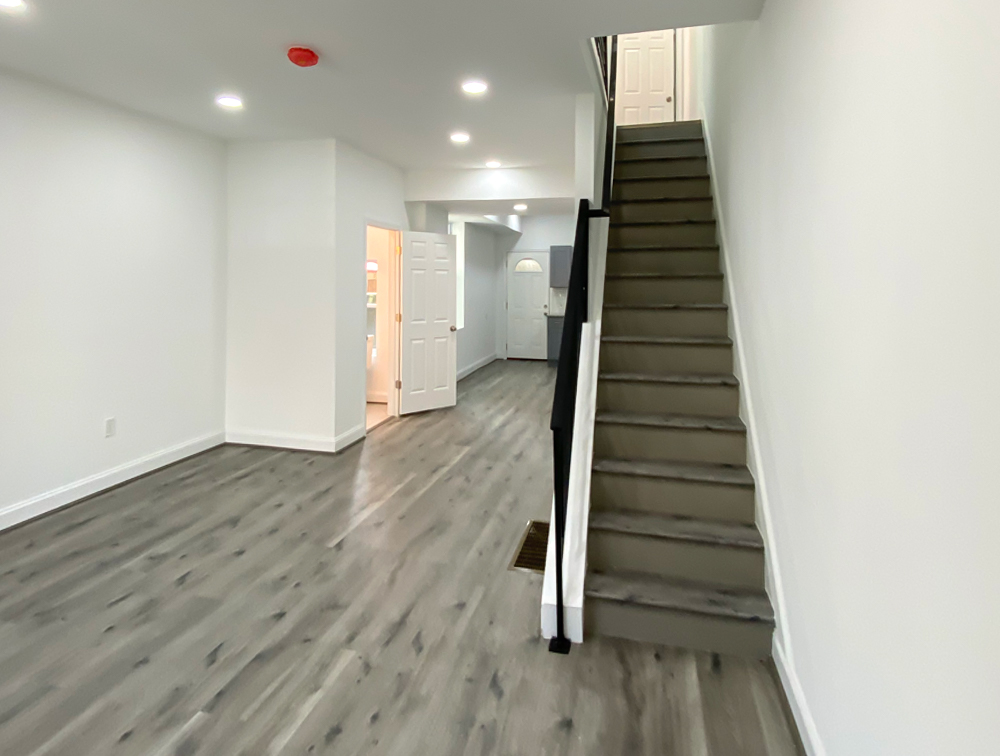 Understanding the Permitting Landscape in Philadelphia
Leveraging Licensed General Contractors
In Philadelphia, licensed general contractors have the capability to file your permits, a process different from other cities. If a contractor manages the permit application, they must have a commercial activity license and a contractor's license from the City of Philadelphia. At American Home Concepts, we handle this process for our clients.
Why Opt for a Licensed General Contractor?
Having a general contractor with a license isn't just a legal requirement. It guarantees the contractor's understanding of safe worksite practices and adequate insurance, ensuring a smooth and compliant renovation process. In Philadelphia, if you're doing any work in your home that involves construction, demolition, or repairs, you're going to have to hire someone with a contractor's license.
Navigating the EZ Permits System
Unlike other cities, Philadelphia offers an EZ Permits system that allows certain single-family home projects to be submitted without plans. From installing flooring to adding a rear deck, EZ Permits simplifies the process for smaller jobs. However, as you might imagine, buildings on the Philadelphia Historical Registry will not qualify for this streamlined approach.
Comprehensive Planning for Larger Projects
If your project exceeds $25,000 and doesn't fall under EZ Permits, you'll need three sets of building plans drawn to scale on a sheet that is at least 18 inches by 24 inches. Those plans will need to be signed and sealed by a Pennsylvania-registered design professional and include the project address, among other things. This includes major changes like moving a load-bearing wall or reframing windows and doors.
Preserving Philadelphia's Historic Homes
Renovating in Philadelphia: Landmarks and Historic Districts
If your home is landmarked or located in a historic district, you'll need to follow the city's strict regulations. These regulations were recently updated in May 2023. Before that, they were updated in 1988, with the earlier code dating back to 1963. A general contractor with experience working with the Historic Commission, like American Home Concepts, can provide valuable insights and support.
Guidelines for Renovating Philadelphia's Rowhouses
In 1690, on Front Street, the first rowhouses began to spring up. Rowhouses are a defining feature of Philadelphia's architectural landscape. So much so that the city of Philadelphia published a 50+ page manual on all things rowhouse. From the three-story trinities to grand Victorian-style structures, they have a rich historical significance. Those early Philadelphia rowhouses reflected the building traditions of English settlers who, because of the devastating fire of 1666, embraced the fire-resistant, Georgian construction that was efficient in the city's narrow lots. Despite these homes being centuries old, the bones of even the earliest houses are proudly withstanding the test of time.
Tips for Rowhouse Renovation
Selecting the Right Materials and Considerations
The Philadelphia Rowhouse Manual provides several recommendations. Such as, using modified rubber for the gently sloping roofs found in most rowhouses. It also provides guidance on major construction changes, and notes that good quality materials don't always command premium prices. There are even some design tips to help make small spaces feel larger.
Understanding Neighborhood Impact
Even if your building isn't landmarked or located in a historic district, considering the impact of facade renovations on the neighborhood's appearance is key to maintaining community aesthetics.
Start Your Philadelphia Home Remodel with Confidence
We've been helping Philadelphia homeowners realize their remodeling dreams since 1991. Whether you're considering a straightforward bathroom update or a transformative whole-home renovation, our licensed contractors are here to support your unique vision.
Discover the Transformation: Featured Project
Take a peek at the recent full Philadelphia rowhouse remodel we worked on to give it a fresh modern look. Want to see more of this one? Check it out here.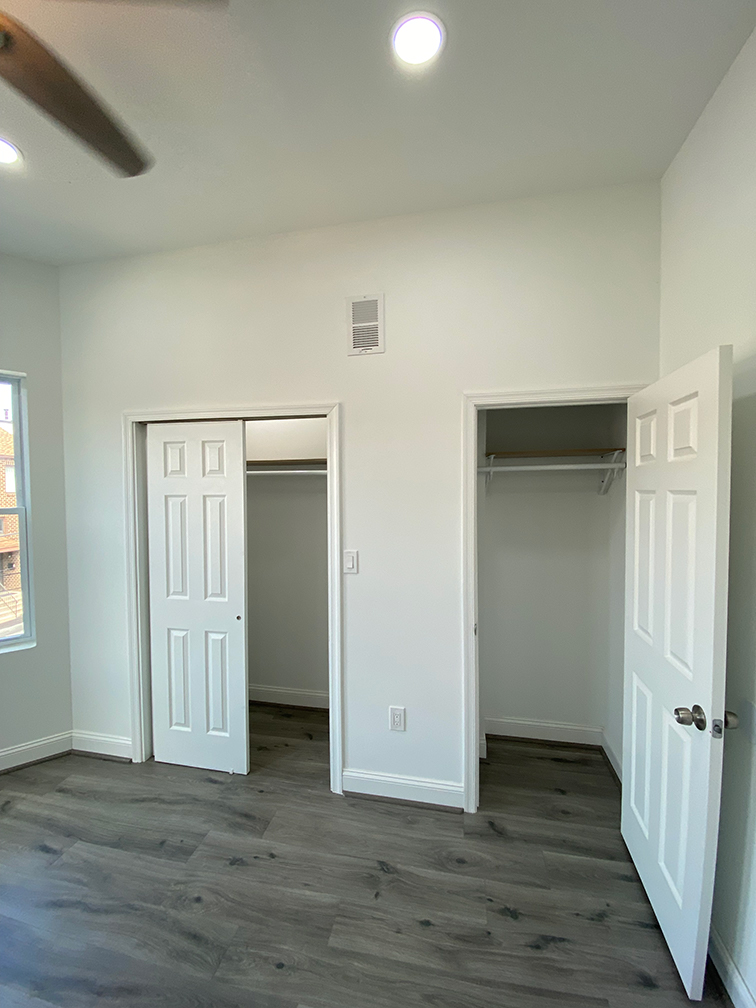 Embark on your Philadelphia renovation journey with confidence coupled with our expertise. With our seasoned professionals, licensed contractors, and comprehensive support, your Philadelphia home is poised for a stunning transformation.
Contact us today for your free in-home estimate.