Hey there, Philly homeowners! Are you ready to give your home a fresh, stylish makeover for 2024? With our city's unique blend of historical charm and modern flair, we're looking at Philadelphia home design trends that are some of the most exciting you may ever see. Let's dive into what's hot in Philly home interiors this year.
Trend #1: Biophilic Design Elements
One trend that's taking Philly homes by storm is biophilic design. This isn't just about adding a few plants here and there (though we love a good fiddle leaf fig!). It's about creating a connection with nature in our living spaces. Think larger windows (we can help with that!) for more natural light, materials like bamboo or cork flooring, and even living walls! For us city dwellers, bringing a touch of nature into our homes can be a tranquil retreat from the urban hustle.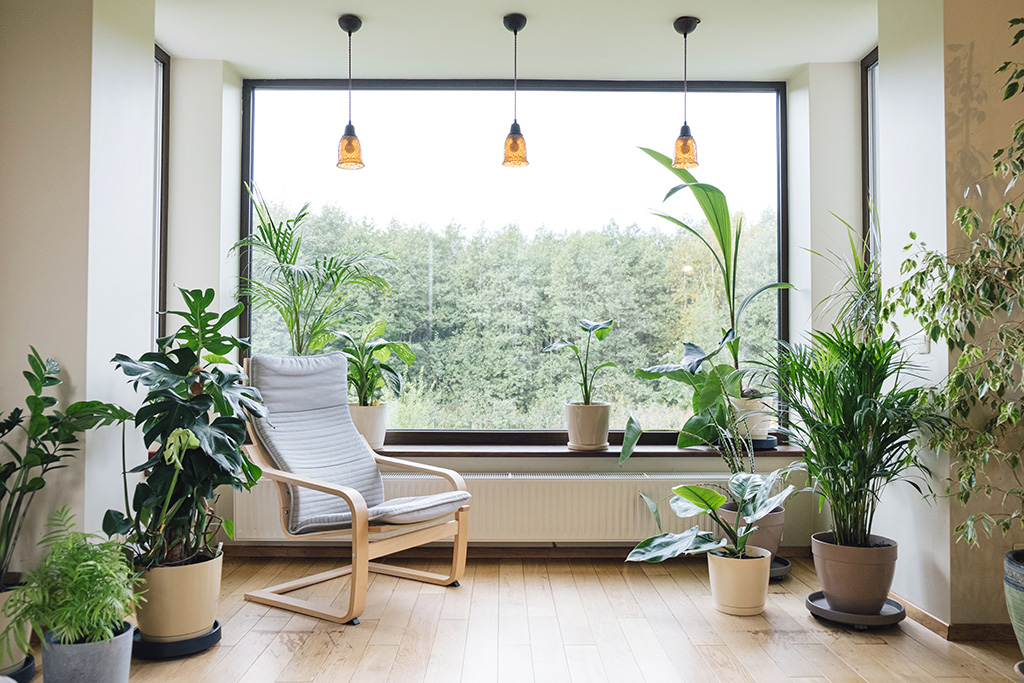 Trend #2: Bold Color Palettes
Gone are the days of playing it safe with beige and gray! This year, it's all about bold colors that make a statement. Picture a rich emerald green kitchen or a deep navy living room. These colors add depth and personality to any space. And don't worry, if painting a whole room sounds daunting, start small with vibrant throw pillows or a statement piece of art. Here's a little imagined inspiration.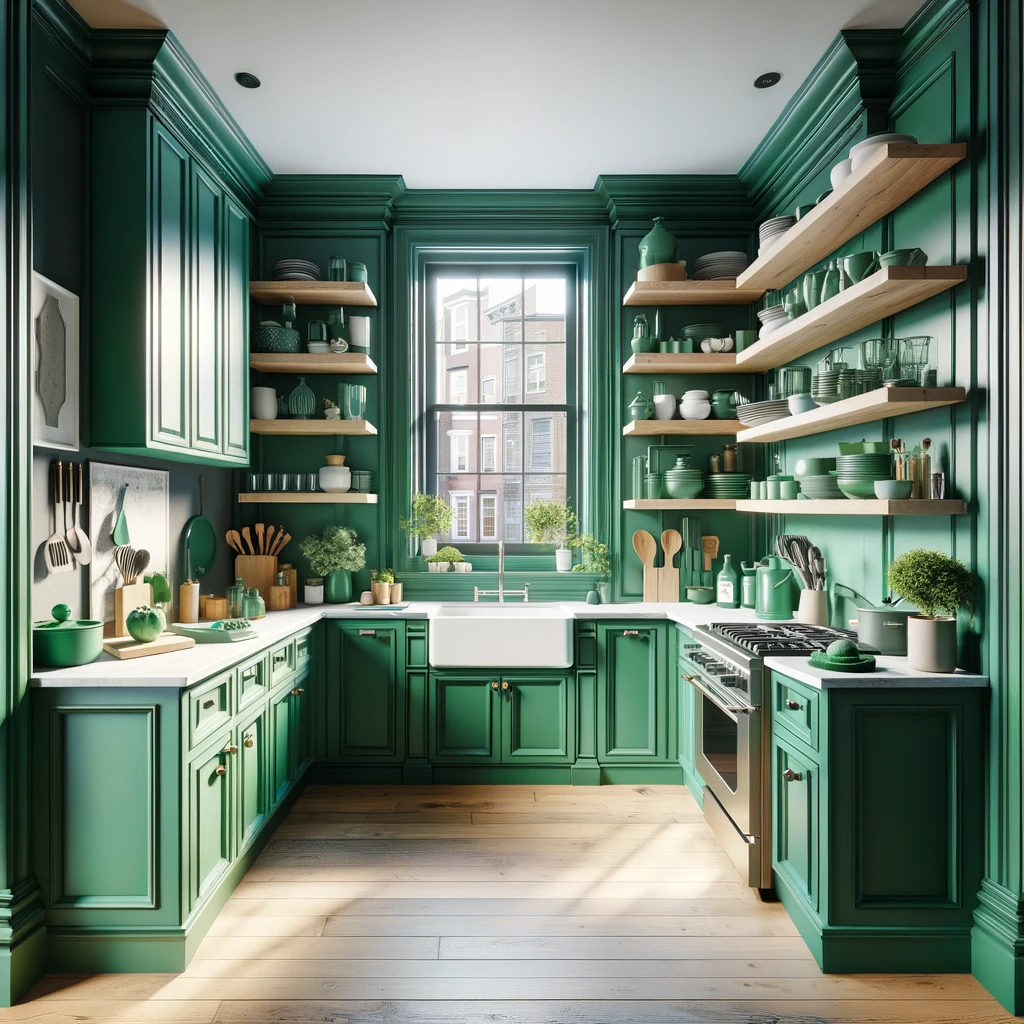 Trend #3: Sustainable and Eco-Friendly Materials
First up, reclaimed wood. This isn't just a trend; it's a statement. Reclaimed wood, with its rich history and unique character, can transform any space. Imagine a gorgeous dining table or a stylish accent wall that tells a story – all while reducing the need for new lumber.
Next, let's talk about recycled glass. Used in countertops or backsplashes, recycled glass adds a touch of modern elegance and is a fantastic alternative to traditional materials. It's durable, easy to maintain, and comes in a variety of colors and patterns.
And how about bamboo? This fast-growing wonder plant is making a big splash in Philly homes. From flooring to furniture, bamboo is a renewable resource that brings a warm, natural feel to your space.
Last but not least, let's not forget about eco-friendly paints. These paints are low in volatile organic compounds (VOCs), making them a healthier choice for your home and the planet. Plus, with an ever-growing range of colors, going green doesn't mean sacrificing style.
By choosing these sustainable materials, you're not just updating your home; you're making a positive impact on the environment. So, let's embrace this trend and make our Philly homes a beacon of sustainability and style!
Trend #4: Smart Home Technology Integration
Imagine controlling your home's lighting, temperature, and even security systems right from your smartphone. That's not just convenient; it's a game-changer. Smart lighting systems like Philips Hue or LIFX bulbs can change colors and intensity to match your mood or the time of day – talk about setting the perfect ambiance!
And then there's the smart thermostat. Devices like the Nest or Ecobee learn your preferences and adjust your home's temperature to keep you comfy while saving on energy bills. Plus, they look really good on your wall.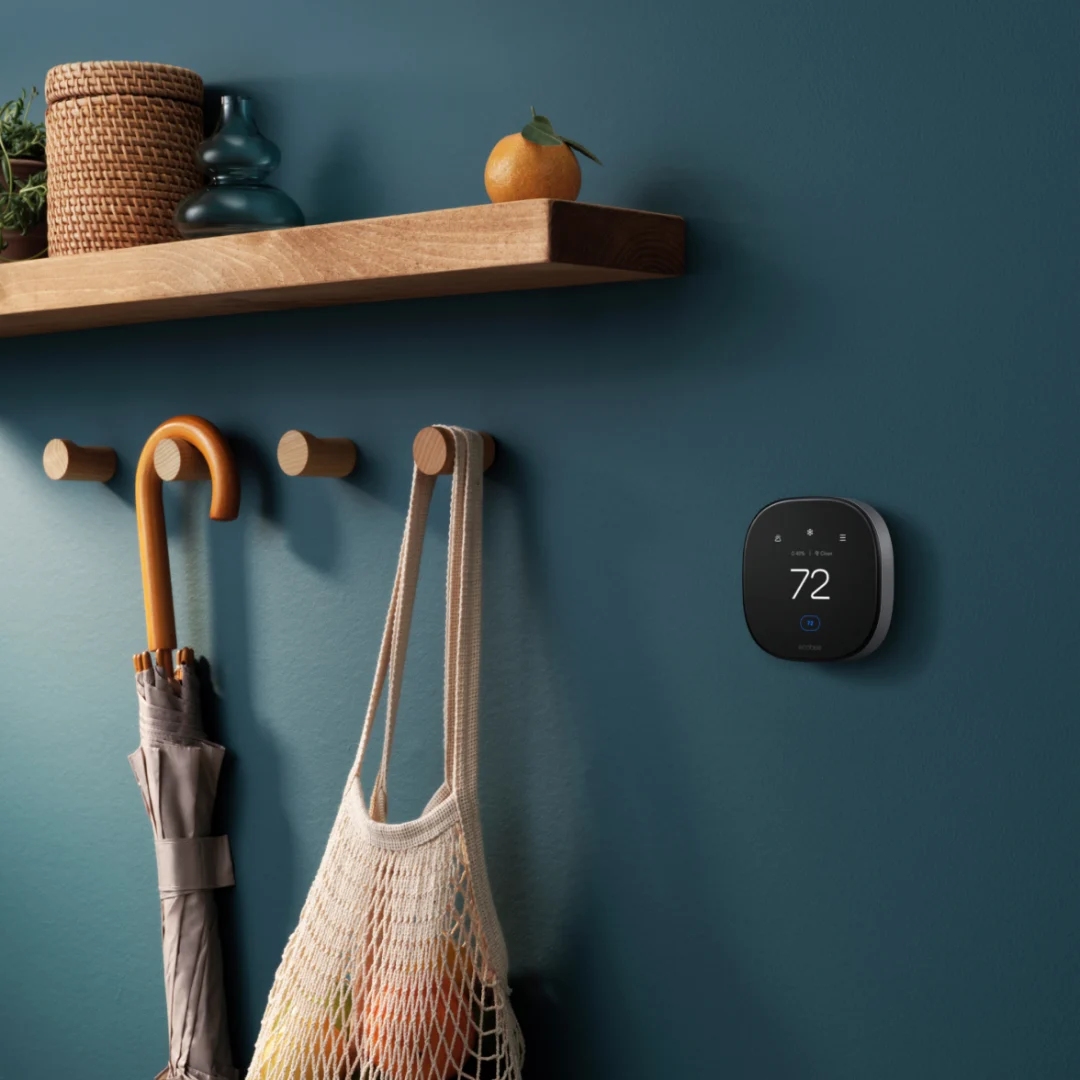 Don't forget about smart security systems. With video doorbells and smart locks, you can see who's at your door and let them in (or not) from anywhere. Whether you're at work or on vacation, peace of mind is just an app tap away.
Lastly, voice assistants like Amazon Alexa or Google Assistant can be the cherry on top. From playing your favorite tunes to ordering groceries, they're like your personal home assistant.
Integrating these technologies into your Philadelphia home isn't just about being trendy; it's about embracing a lifestyle of convenience, efficiency, and security. So, it just makes good sense to make your home a little smarter and your life a little easier.
Trend #5: Multipurpose Spaces and Furniture
In our bustling city lives, we're constantly looking for ways to make the most out of our living spaces. Enter the world of multipurpose design. Think of a home office that doubles as a guest room. Want it to feel more office than bedroom? Consider a sleek Murphy bed that folds away when not in use. Or a kitchen island that's not just for meal prep, but also serves as a homework station or a casual dining spot.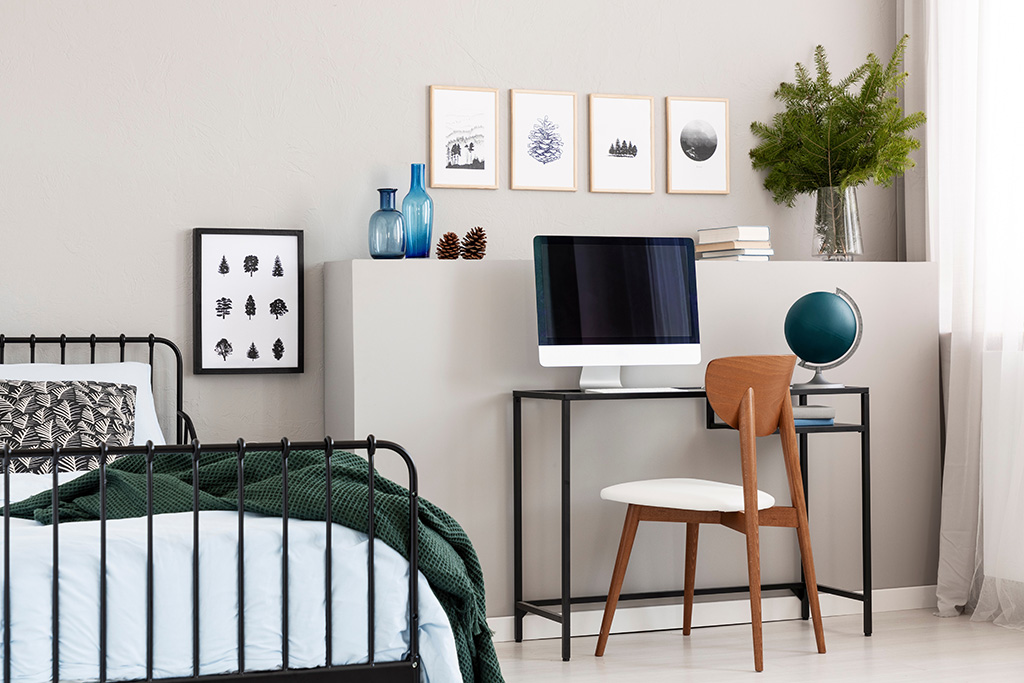 Let's not forget the furniture playing a starring role in this trend. We're talking about sofas with hidden storage, extendable dining tables, and ottomans that can be extra seating, a coffee table, or even a workout bench (yes, really!). These pieces are not only space-savers but also style statements.
This trend is perfect for our Philadelphia homes, where every square inch counts. It's all about being smart with our space and making our homes work harder for us.
Philadelphia Home Design Trends: Conclusion
And there you have it – a sneak peek into some of the hottest Philadelphia home design trends shaping home interiors in 2024. Whether you're looking to fully embrace biophilic design or just want to add a splash of bold color, there's something for every Philly home this year. Remember, your home is your personal space to express yourself. American Home Concepts is here to help you have fun with it.
Ready to Get Started?
Call American Home Concepts today for your Free in-home estimate and to get started. (610) 667-7775 or service@americanhomeconcepts.com.