Budget Friendly Design + Home Remodeling Ideas for Every Room
Balancing Style and Practicality in Every Room
Home remodeling can seem like a daunting task, especially if you're juggling career responsibilities, personal commitments, and perhaps even a side hustle or two. These home remodeling ideas keep all of these things in mind. And if you're living in Philadelphia, we'll help you create a space that reflects your unique style and needs.
With a mid-range budget, you don't have to compromise on quality or aesthetics. Let's walk through some savvy ideas for each room that strike the perfect balance between luxury and practicality.
The Living Room: A Place for Comfort and Connection
With so much time spent in the living room, these home remodeling ideas are some of our favorites.
Built-In Bookshelves and Media Center:
Built-in bookshelves or a custom media center can add elegance and practicality. Design it to accommodate your TV, audio equipment, and even a small workspace or bar area if desired.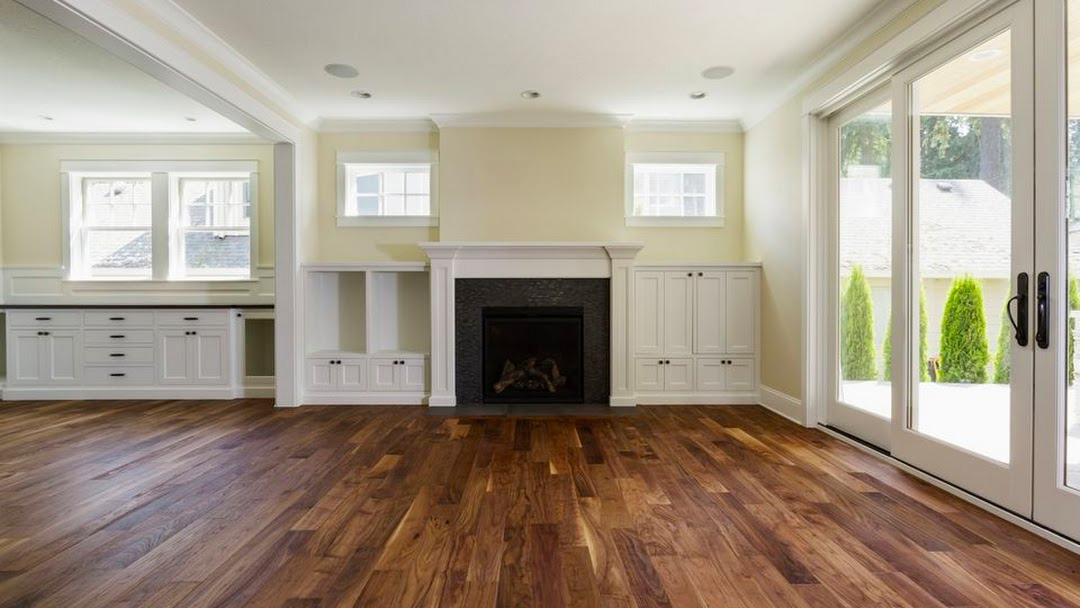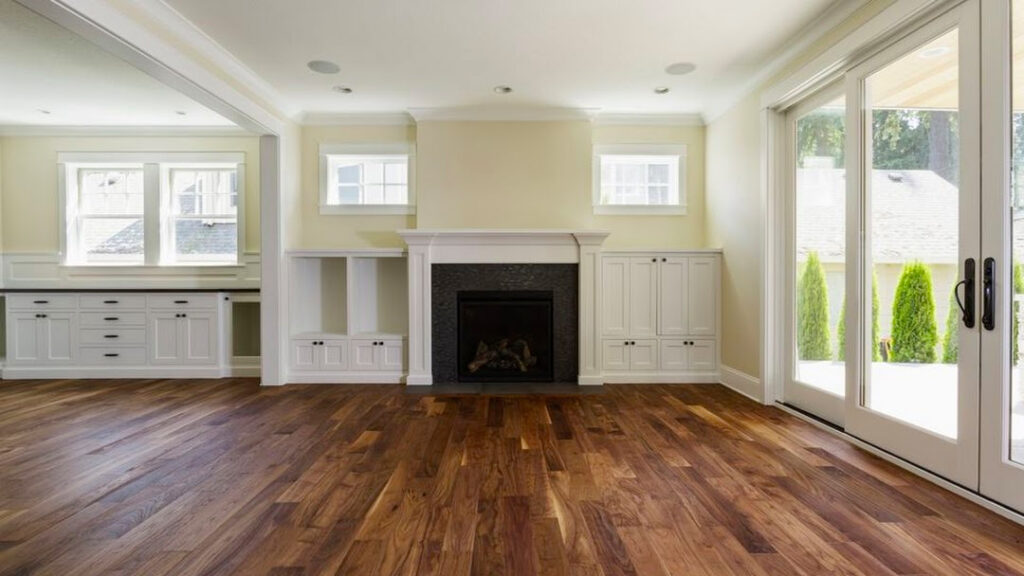 Budget-Friendly Luxury:
Consider a built-in electric fireplace under the TV. It adds a cozy ambiance without the costs associated with a traditional fireplace.
High-Impact Choice:
Install large, panoramic windows or a glass sliding door leading to the patio. Natural light can drastically change the mood of a room.
Design Ideas:
Opt for a high-quality sofa with a classic design that will stand the test of time. Stick to neutral colors for major pieces and jazz things up with colorful cushions or throws. A wall-mounted TV can save floor space and look sleek, while a well-placed piece of art can serve as a conversation starter.
For high impact, consider installing a statement chandelier or unique ceiling fan. This draws the eye upward and adds a touch of glamour without requiring much maintenance.
The Kitchen: A Hub of Elegance and Efficiency
Open Shelving and Custom Cabinets:
Custom cabinetry can completely transform your kitchen. For a more modern look, mix in some open shelves among the cabinets. Open shelving is not only trendy but also allows for easy access to everyday items. It can also make a smaller kitchen appear more spacious.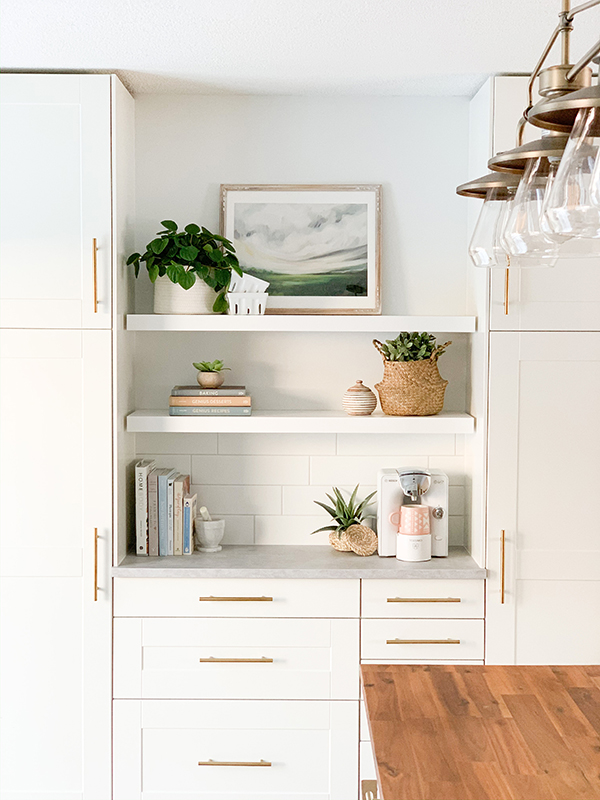 Budget-Friendly Luxury:
Choose a beautiful backsplash that matches the countertops and cabinetry. A well-selected backsplash can be a stunning focal point.
High-Impact Choice:
Install a kitchen island if space allows. This can serve multiple purposes: additional work surface, extra storage, and even a dining area if you add some bar stools.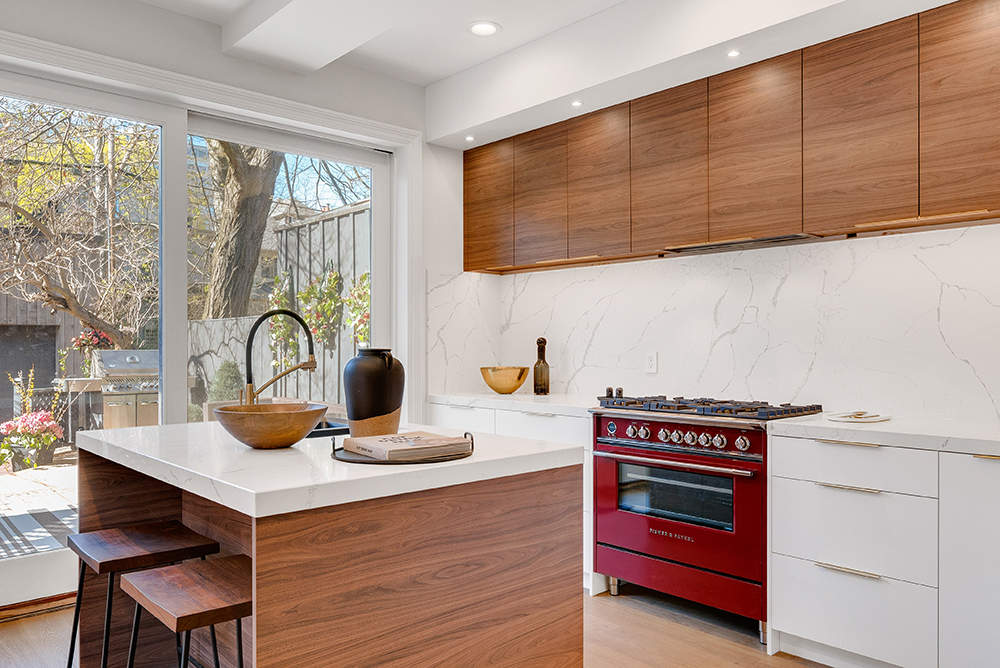 Design Ideas:
Granite may be the go-to choice for many, but quartz offers a more uniform look and requires less maintenance. There are high-end quartz companies, but budget priced quartz achieves the same level of wow-factor.
For some budget-friendly luxury, consider investing in a smart faucet that can be voice-controlled, or a quality cookware set. You're not just paying for the brand; you're investing in longevity and ease of use.
The Bedroom: Your Sanctuary for Rest and Relaxation
Walk-In Closet and Room Divider:
For larger bedrooms, constructing a walk-in closet can add significant utility and luxury. If your room is especially spacious, consider adding a room divider or partition wall. This can separate the sleep area from a small lounge or reading nook.
High-Impact Choice:
Skylights or a small, private balcony can transform your bedroom into an airy, well-lit haven. Natural light often makes a space look more inviting and can have several health benefits, including improving your mood and sleep quality. These home remodeling ideas are perfect for the people who can't wait to go back to bed or don't ever want to get up.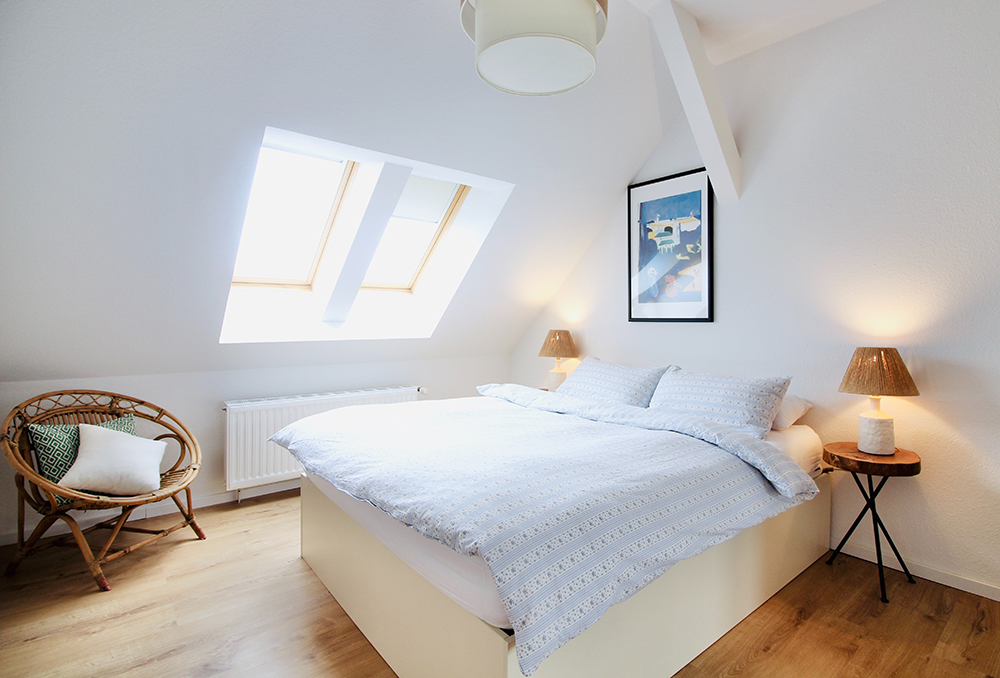 Design Ideas:
Install a statement light fixture above the bed. Whether it's a chandelier or a set of stylish pendant lights, the right lighting can infuse your room with a luxurious atmosphere.
When it comes to mattresses and pillows, never skimp. The benefits of a good night's sleep go beyond just feeling rested the next day.
Think about adding a plush headboard. It instantly elevates the room and serves a functional purpose, making nighttime reading or breakfast in bed more comfortable.
The Home Office: Where Efficiency Meets Inspiration
Soundproofing and a Built-In Desk:
If your home office is part of another room or near a noisy area, consider soundproofing. Adding acoustic panels can enhance focus and productivity.
Budget-Friendly Luxury:
Built-in shelving above or around your desk. It maximizes space and allows for personalization, making the area uniquely yours.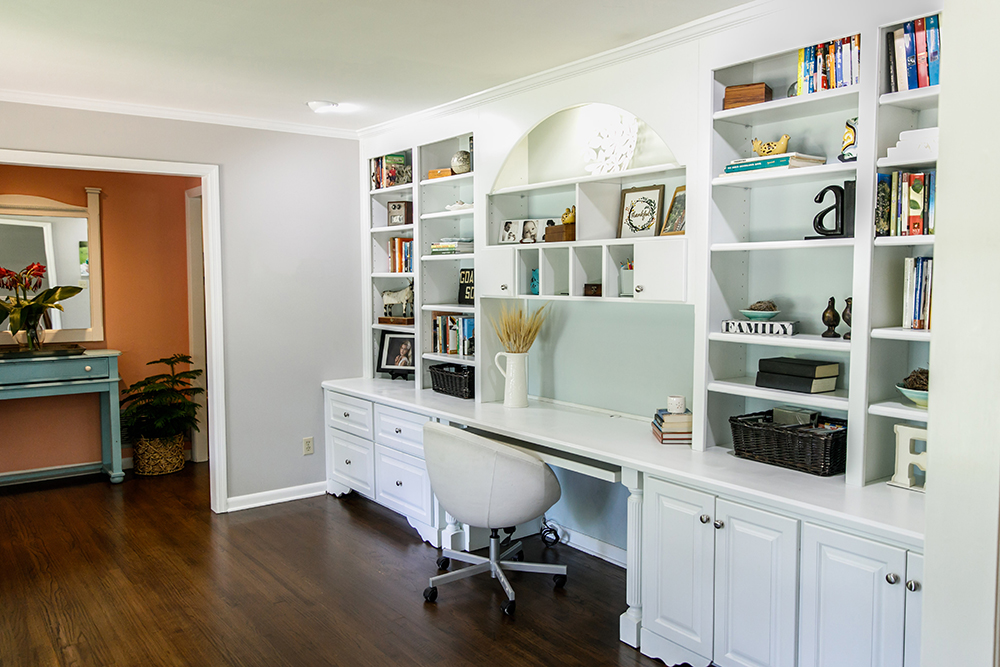 High-Impact Choice:
A fold-down Murphy desk or wall-mounted workstations can free up floor space when the office is not in use, making the room versatile for other activities.
Design Ideas:
Ergonomic furniture is worth the investment, but that doesn't mean sacrificing style. Opt for sleek, adjustable chairs and spacious desks with storage options.
Add greenery like succulents or a snake plant. They're affordable, require minimal care, and can boost your mood and productivity.
The Bathroom: Your Personal Retreat
Walk-In Shower and Freestanding Bathtub:
For those with the space and the budget, consider separating the bathtub and shower. A freestanding tub can serve as a luxurious centerpiece, while a walk-in shower wrapped in subway tile with frameless glass doors offers a clean and modern feel.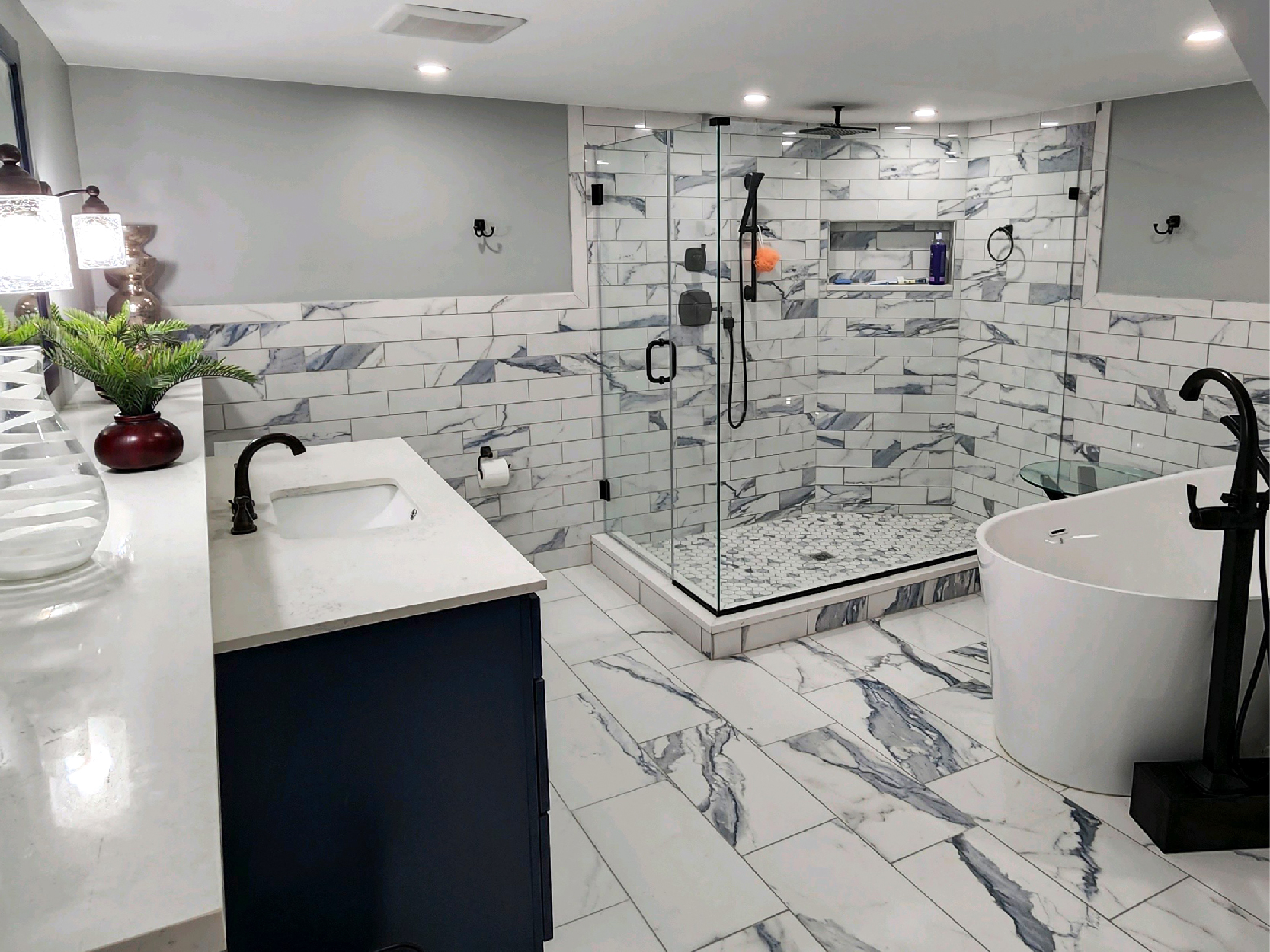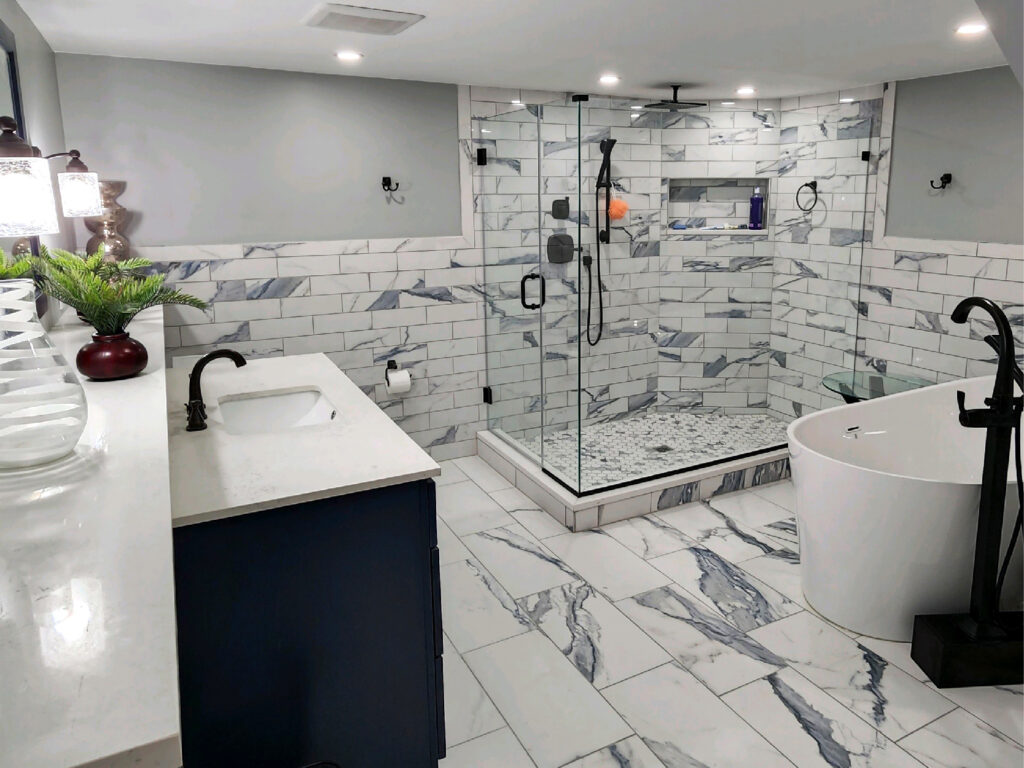 Budget-Friendly Luxury:
Invest in heated floors. This is a touch of luxury you'll appreciate every morning and is more affordable than you might think.
High-Impact Choice:
How about adding a double vanity? If space allows, this is a game-changer for busy mornings. Add some elegant lighting fixtures and perhaps a wall-mounted TV to catch up on news or your favorite shows while getting ready.
Design Ideas:
Consider a rainfall showerhead. It offers a luxurious shower experience but generally uses less water than traditional models, benefiting both your water bill and the environment.
The Outdoor Space: Your Open-Air Oasis
Deck Extension and Outdoor Kitchen:
If you already have a patio or deck, think about extending it or adding multiple levels. An outdoor kitchen or even just a built-in grill can transform your outdoor space into an entertainment haven.  If you're thinking of having one built, consider a composite deck that looks like wood but requires less maintenance.
Budget-Friendly Luxury:
Install low-voltage outdoor lighting along pathways, or around seating areas. These add beauty and safety without a huge cost.
High-Impact Choice:
Consider adding a pergola or a gazebo. Not only does it provide shade, but it can also serve as a visual anchor, making your outdoor space look more complete and inviting.
Design Ideas:
If you have a yard, opt for native plants that require less watering and care.
Invest in some quality outdoor furniture and a portable fire pit. These can turn your backyard into a sanctuary and a perfect place for entertaining.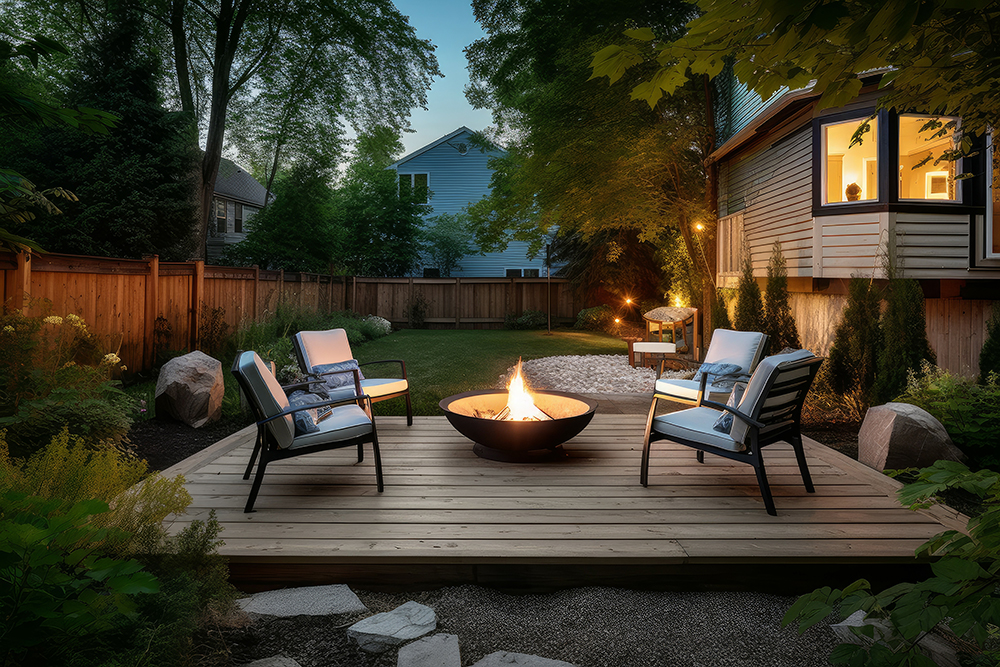 Home Remodeling Ideas: Final Thoughts
Home remodeling is more than just a project; it's an opportunity to shape your surroundings according to your life stage and personal style. You don't have to break the bank to live luxuriously. Smart choices in materials and decor can help you achieve a high-end look without a high-end budget. So go ahead, take the plunge, and make your home a reflection of the wonderful individual that you are.